2017 GMC Sierra 1500: the Truck that Can Handle Anything
March 08, 2017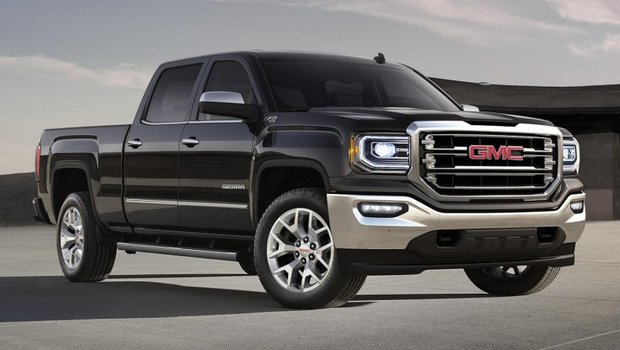 The 2017 GMC Sierra 1500 shares the majority of its components with the Chevrolet Silverado, but in between the two the Sierra has a bit more luxury and overall refinement.
Visually, the GMC Sierra 1500 displays a more robust and muscular design with a more prominent grill, and an overall design that is both elegant and noticeable out on to the road. There is also the high-end Denali version that offers equipment not found in the Silverado range.
A redesigned 2017 GMC Sierra 1500
Redesigned last year, the 2017 GMC Sierra 1500 does not offer a lot of new features this year. That said, it remains modern with plenty of equipment. For 2017, the GMC Sierra 1500 gets Android Auto connectivity included in the MyLink infotainment system as well as the unique Teen Driver feature. This feature is exclusive to General Motors models and allows parents to monitor their youth while they are driving. The function deactivates the audio system if the seatbelt is not attached, in addition to allowing parents to see how the vehicle was driven.
Available in several versions, the 2017 GMC Sierra 1500 offers a version designed for work only and is offered at around $ 30,000. It offers vinyl floors and fabric seats. Between this version and the Denali, buyers of Sierra 2017 will be entitled to a lot of equipment depending on the versions. We think of leather seats, ventilated or heated seats, a rearview camera, an 8.0-inch touch screen, built-in Wi-Fi connectivity, OnStar support system and much more.
The rugged All Terrain version offers a much more muscular style with 20-inch wheels and a Rancho suspension better suited for off-road driving. The Denali models feature LED headlamps, electronically adjustable, 12-way electronically adjustable leather seats and more.
In terms of safety, the 2017 GMC Sierra can be equipped with several active safety features such as lane departure prevention, automatic brake collision warning and more.
A powerful lineup of engines for the 2017 GMC Sierra 1500
The 2017 GMC Sierra 1500 is powered by a 4.3-liter V6 engine that develops 285 horsepower and 305 pound-feet of torque. The engine is paired with a 6-speed automatic transmission. Next, buyers can opt for a 5.3-liter V8 engine that develops 355 horsepower and 383 lb-ft of torque. This engine is also paired with a six-speed gearbox on most versions, with the exception of Denali models that get an 8-speed automatic transmission.
Finally, a 6.2-liter V8 engine developing 420 horsepower and 460 lb-ft of torque is available as an option on some versions. This engine offers the greatest power of any engine available on a full-size pickup truck. That means that the GMC Sierra 1500 has a towing capacity of up to 12,000 pounds and a payload of over 2,000 pounds.
To learn more about the 2017 GMC Sierra 1500, come in today to Brett Chevrolet Buick Cadillac GMC in Saint John!